FOR THE LOVE OF THE GAME
Draper Valley
Golf Club
The Draper Valley Golf Club features an open and challenging golf course.
A player will be able to hit every club in their bag.
If You Are Planning an Event Consider
Draper Valley
Golf Club
Whether it is a large charity event or just a group of 12 on a golf getaway,
we work hard to ensure your complete satisfaction.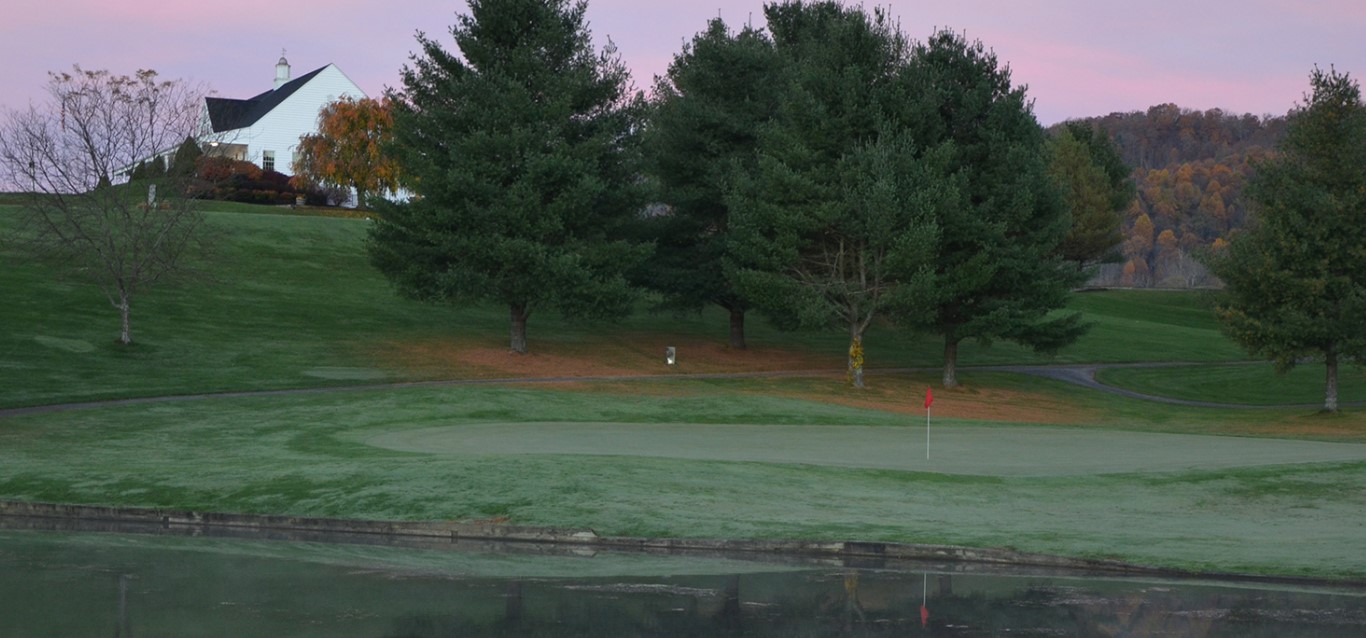 Interested in
Getting Away From
Urban Living?
Draper Valley Golf Club features 205 beautiful, secluded acres
in the historic rolling hills of Southwest Virginia
Welcome to
Draper Valley Golf Club
Previously Ranked Number 37 out of the Top 50 Golf Courses in the United States for under $50 by Golf Magazine, Draper Valley Golf Club continues to build on its reputation as a true destination for golf-lovers.
Draper Valley Golf Club is located just off Interstate 81 six miles from the intersection of I-77 & I-81. It is close to Wytheville, Pulaski, Christiansburg and Radford, Virginia. The Club is situated on land deeply rooted in early Virginia history.
The Draper Valley Golf Course opened in 1992. The traditional design showcases the mountain ranges and pristine beauty of the natural terrain. The public golf course at Draper Valley Golf Club perfectly preserves the slopes of Virginia's rolling foothills, marshes, tranquil lakes and majestic forests, all set in the beautiful Draper Mountain Range. In addition to offering terrific views, the Draper Valley Golf Club offers golfers a challenging play at all skill levels.
18-hole Championship Golf Course
The Draper Valley Golf Club features a wide open golf course. The fairways are well groomed, and the greens are undulating. Water hazards (lakes or branches) come into play on seven holes. The Signature Hole is #9, a 511-yard, par 5, requiring a second (and maybe third) approach shot over both a marsh and water hazard to the green. The backdrop for this hole is the old John Draper homeplace.
Draper Valley Golf Club continues to be a premier golf club destination.
Draper Valley Golf Club shares management with the Caswell Pines Golf Club; a championship golf course outside of Yanceyville, North Carolina. Draper Valley Golf Course is a welcoming public golf course with reasonable rates and a knowledgeable friendly staff. It also offers attractive club memberships providing even greater value.
The Draper Valley Golf Club offers even more than its 18-hole championship golf course. Its 205 beautiful acres include putting practice greens, a driving range, a spacious fully-equipped clubhouse and pro shop, and a picnic shelter for public and private events. Home sites are available along the golf course and waterways which afford spectacular views with plenty of breathing room.
A Course that allows golfers to "hit every club in the bag".
The staff at Draper Valley Golf Club always strives to be helpful. From professional lessons to discerning pointers from our yardage books, Draper Valley Golf Club strives to make your golfing experience challenging, and most of all, enjoyable. The golf course continues to be in premier condition virtually year round, weather permitting, and allows golfers to "hit every club in the bag".
Learn More About The Golf Course
Upcoming events
18-hole par 72 golf course that is 7,046 yards in length and open year round

Worry free, on site event planning for special events or tournaments

Registered members receive offer specials and golf promotions.